OVER 23,000,000 DOGS IN THE UNITED STATES SUFFER FROM ANXIETY
Introducing Pet-Legions Pet bed  - Protect your fur baby from the cold, and keep them warm with one of the highest quality pet beds ever made. Crafted with premium cloth fabric and finished with a lush faux fur exterior, we aim to provide your pet with the most comfortable bed ever. 

Apart from being comfortable and cozy, it makes for a great aesthetic and can be used as home decor. With the ultimate cotton and faux fur combination,and delightful color, it gives a stunningly beautiful look of that of a donut. 
SUPERIOR COMFORT:
Your pet's comfort is as important to us as it is to you. That's why our PetLegion's plush bed was designed to mimic the warmth of a mother's fur coat. The raised rim creates a sense of security and provides head and neck support, while the soft filling offers joint and muscle pain relief.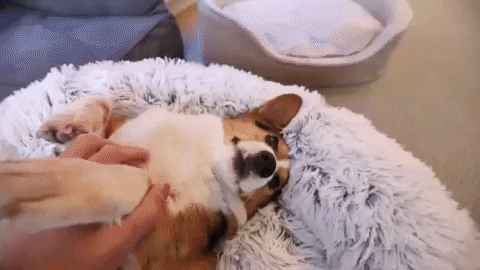 EASES ANXIETY:
In order to calm your dog and ease his anxiety while he/she is alone we implemented raised rims that "protect" your dog, so he feels safer and that has a positive effect on his nervous system.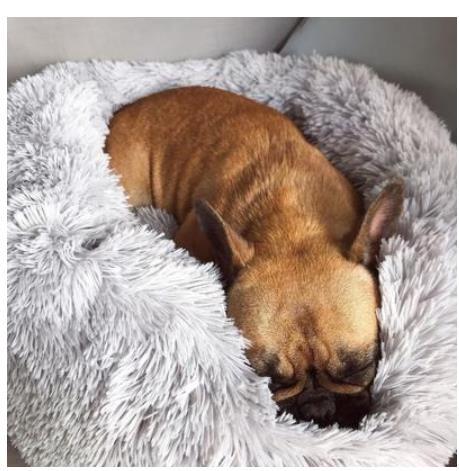 REDUCES VULNERABILITY:
Pet-legions bed is the best drug-free remedy for your dog that reduces stress for separation, thunderstorms, fireworks, vet visits, travel or the most common loneliness. The luxurious faux fur mimics that of their mother's mentally which reduces the sense of vulnerability. Reducing stress on their heart and mind + calming and relaxing them.
SATISFACTION GUARANTEED:
If in the unlikely event you do not enjoy your Pet-Legions, you can quickly contact our helpful customer support team to get a refund.
Dimensions: 
40cm

 

- Pets up to 5 lbs
50cm -

 

Pets up to 15 lbs

60cm

 

- 

Pets up to 25 lbs

70cm

 

- 

Pets up to 45 lbs

80cm

 

- 

Pets up to 70 lbs

100cm

 

- 

Pets up to 100 lbs
Package including: 1 x dog bed